In Memory
Helen J Bonds ((Faculty-Paraprofessional))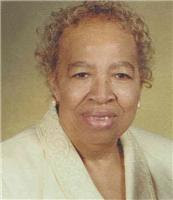 Bonds, Helen Jean Age 82. January 3, 2014. Services will be held Fri., January 10. Funeral 11AM. In state 10AM at Mount Zion B.C., 2207 N. 2nd St. Visitation 3-7PM Family Hour 6-7PM Thurs., January 9 .
Helen and Azie Bonds supported Rufus King HS to the fullest extent possible . Both served on the Parent Advisory board. Helen served as a paraprofessional at King. Both of them had a great sense of humor . They were dedicated to all MPS students.
Both of them were leaders. Their advice and wisdom was well needed and taken by the RK staff and students. Rufus King HS owes a deep debt of gratitude to them. Sadly, Azie died in 2007. I enjoyed working after hours with Helen in the operation of North Stadium.
Helen and Azie enriched my life. I grew both professionally and personally knowing them. I miss them both. Jim Kroll